1 pound of your favorite, flavorful breakfast sausage meat (not links or patties)
1/3 cup flour
2 1/2-3 cups of whole milk
Brown your sausage in a large pan over medium-high heat. Once all the pink is gone and you've got a little bit of color on there, slowly sprinkle on the flour, stirring constantly so the sausage gets evenly coated. Cook another minute, then slowly pour in your milk while stirring until you have a thick and luscious gravy. Give it a taste, doctor it with salt and pepper if needed, and serve with your favorite piping hot biscuits.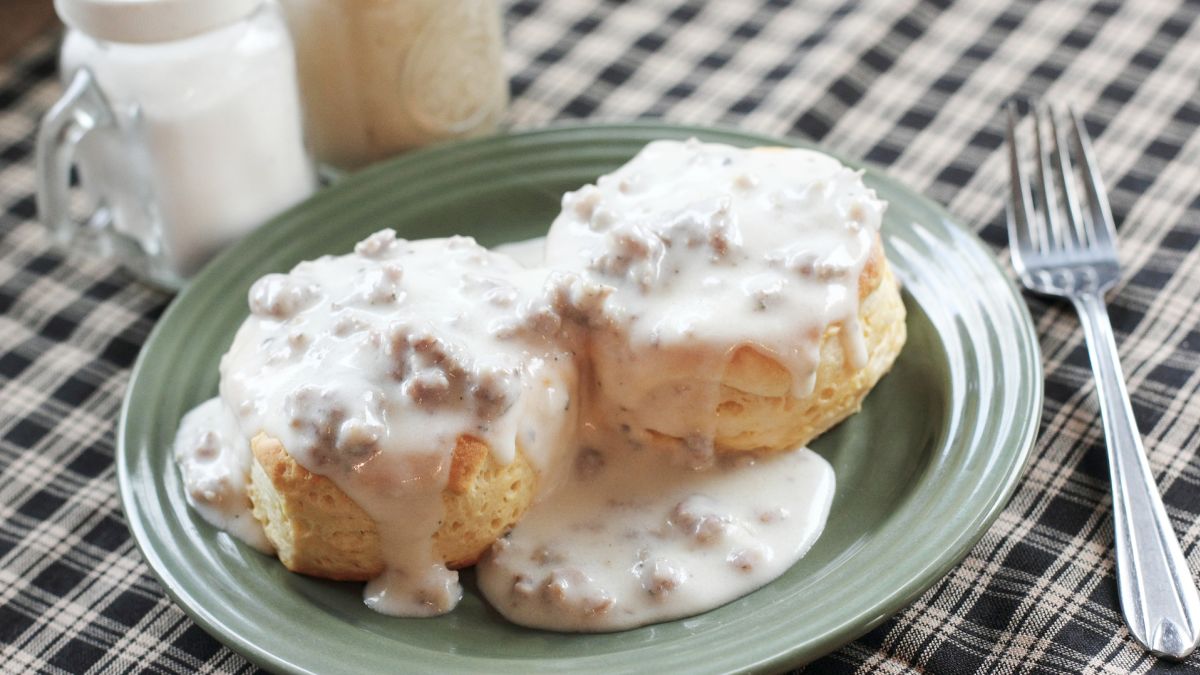 Source: This Three-Ingredient Sausage Gravy Will Improve Your Christmas Morning